Deputy Minister of Oil
Deputy Minister of Oil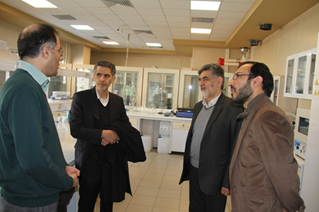 Deputy Minister of Petroleum Engineering, Research and Technology Dr. Saeed Mohammadzade visited the institute.
At a meeting with research officials, emphasizing the necessity of linking scientific centers with industrial sectors, he said: "There are drawbacks in the mechanism of communication between scientific and industrial sectors." We have been very good at producing science but we have been poor at applying it.
Dr. Mohammadzadeh, referring to the country"s sanctions, said: "We must be realistic in carrying out research projects and taking into account the country"s needs." In the petroleum industry today, any domestic production can be supported and we can prevent imports of similar products by relying on domestic production.
Close